If you have any information about these crimes or any person(s) involved, you are urged to call Tri Cities Crime Stoppers at or submit a Web Tip . You do not have to give your name. Tri Cities CRIME STOPPERS will pay a cash reward of up to $1000 and you can remain anonymous.
Sponsor

Wanted- Trejo, Maurillo L
August 09, 2019
STATUS
: WANTED
The US Marshal's Service and Washington State Department of Corrections both want to know where 46-year-old Maurillo L Trejo is these days. Federal Authorities hold warrants for him Violating his Pre Trial Release on charges of Possession with Intent to Distribute Narcotics and Felon in Possession of Ammunition. Washington State authorities want on charges of Escape from Community Custody for Narcotics. His last known residence was in Grandview WA.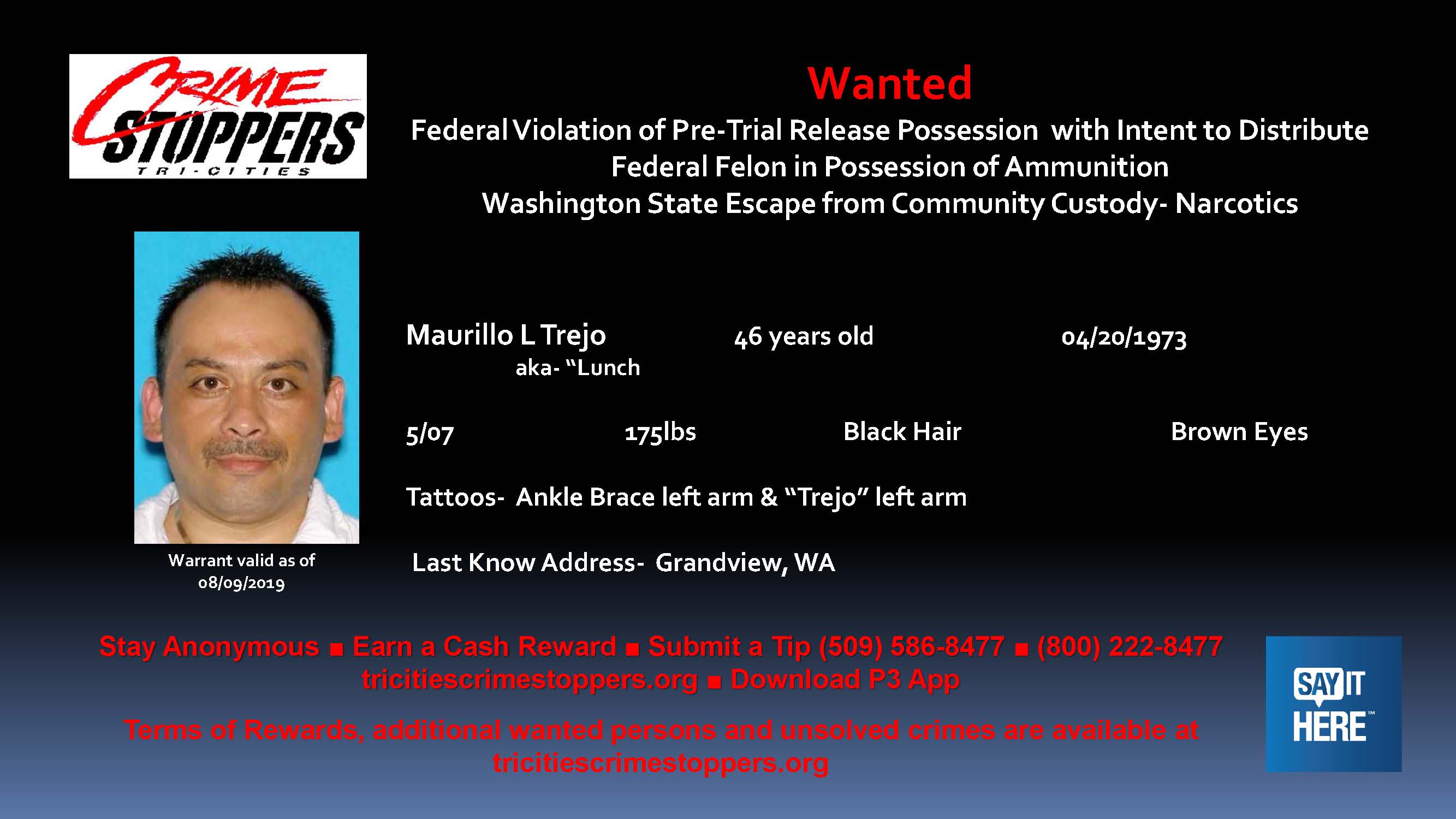 ---
Wanted- Carrillo, Anthony
August 08, 2019
STATUS
: WANTED
Franklin County Prosecutor's Office is seeking your help locating 73 year old Antonio Carrillo. Carrillo has a warrant for Child Molestation 1st Degree.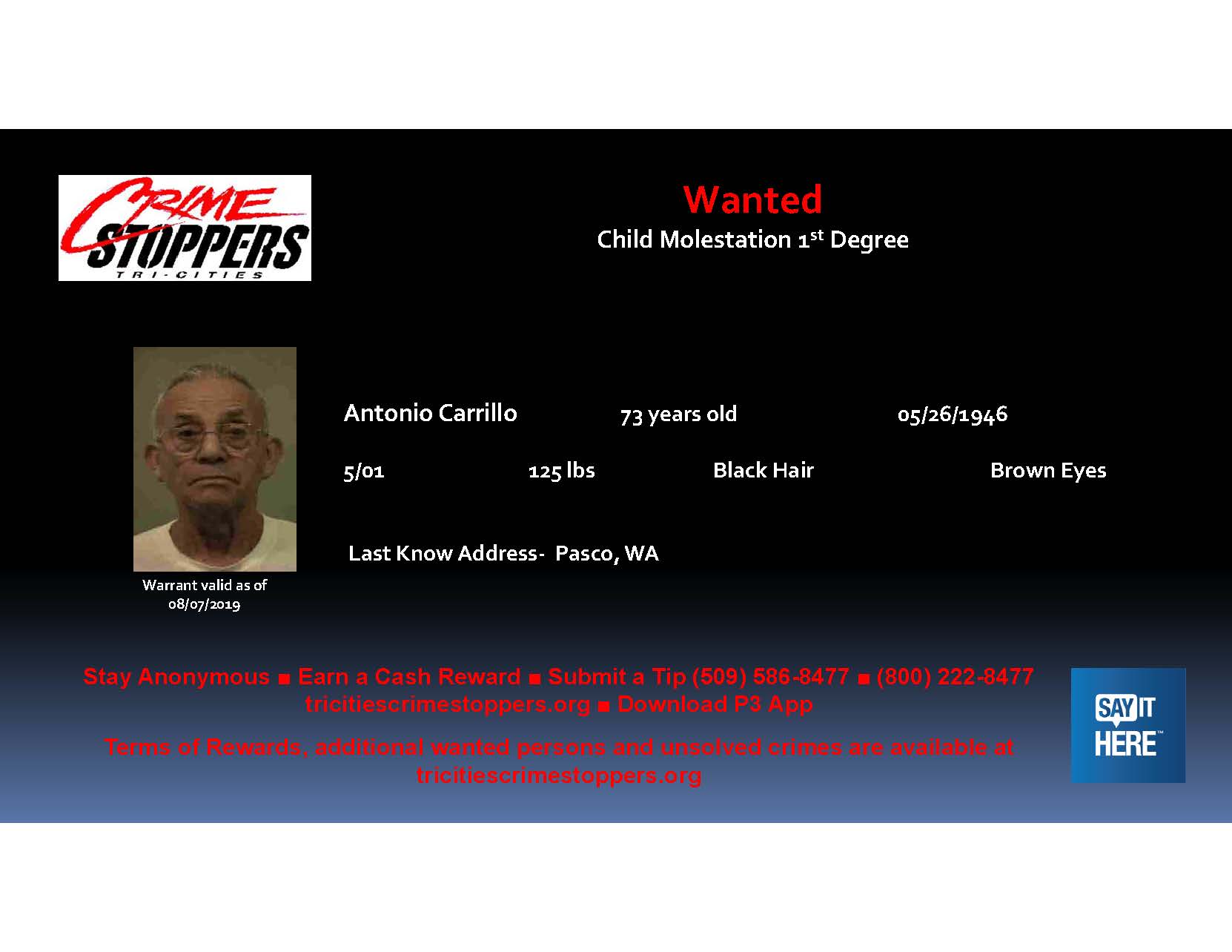 ---
Kennewick HS Burglary
August 01, 2019
STATUS
: WANTED
Do You Know Who This Is?
This unknown subject decided that 3:30 AM on July 28th was a great time to wander the halls of Kennewick High School. If you recognize him let us know.
---